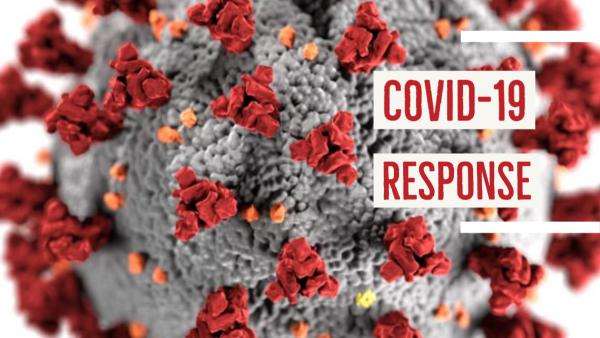 HONOLULU – In response to the COVID-19 pandemic, the Office of Enterprise Technology Services is working tirelessly to support state executive departments on many fronts — from supporting offices to prepare for telework to ensuring services for the public continues.  Additionally, ETS continues to strengthen cyber security efforts that would allow employees to work securely from home.  Securing remote access also permits the processing of payroll information, thus ensuring employees would get paid without interruption.  ETS also joined in the effort to share official information through its support with the development of the hawaiicovid19.com website. The office continues to implement necessary changes to the Department of Labor and Industrial Relations' unemployment insurance system to accommodate the large number of  initial claims being filed.
ETS supports operations of many of the state's most critical applications, including Unemployment Insurance, Disability Claims, Child Support Enforcement, Child Welfare, Human Resources, Payroll, and financial management systems of the Executive Branch and Department of Education.  ETS supports over 100 websites that allow citizens to conduct business with the state online rather than having to go physically to a state office.  Finally, ETS provides governance of all state IT projects to ensure projects are properly aligned with business needs and that they are well-engineered and designed to accomplish their intended purpose.
The following stats are highlights of just a few platforms, such as file sharing and collaboration tools, employees are using to telework.  They show increased activity between March 9 and 20.  Gov. Ige issued a  work from home directive for State employees on March 17th, directing as many State employees to telework as possible.
Quick Look at the Numbers:
Sharepoint:  501 additional sites were created
Outlook:  33K increase in email sent
Skype for Business:
1601 increase in person-to-person sessions
262 increase in organized meetings
Microsoft Teams:
3357 increase in channel messages
16K increase in chat messages
270 increase in meetings
Adobe Sign: 14,479 total transactions increase on 3/22 as compared to 3/9
As response to the pandemic continues, ETS staff is providing support to departments so that services to the public are not disrupted and employees have the tools to work from home. ETS  created a resource site for employees who are working from home: Teleworking.
IN THE NEWS
States Spend Big on Remote-Working Tech, Brace for Unemployment
Statescoop
"… aside from the aging unemployment system, the state's computer systems have held up well under the circumstances. The state is doing more to alert residents that more than 100 services offered by state and county governments are available online through the state's website, including birth and death certificates, marriage licenses, conveyance documents and business tax reports." – CIO Doug Murdock
States spend big on remote-working tech, brace for unemployment
For more on ETS activities:  HowzIT Newsletter