ETS Helps State Parks Launch On-Line System to Streamline Kaena Point Access Permit Process
Posted on Dec 7, 2015 in App, Featured, News
With support provided by the Office of Enterprise Technology Services (ETS), the Department of Land and Natural Resources (DLNR) Division of State Parks recently unveiled a new on-line system for the Mokuleia section of Kaena Point State Park Reserve on Oahu's north shore.
Thanks to grant funds provided by the Hawaii Community Foundation and the commitment of the DLNR, an effective and efficient solution was identified and implemented to modernize the process while avoiding public user fees. The new system includes a web-based login capability for public users, back-end administrative tools and database, and the ability to disseminate weekly gate lock combinations via web services.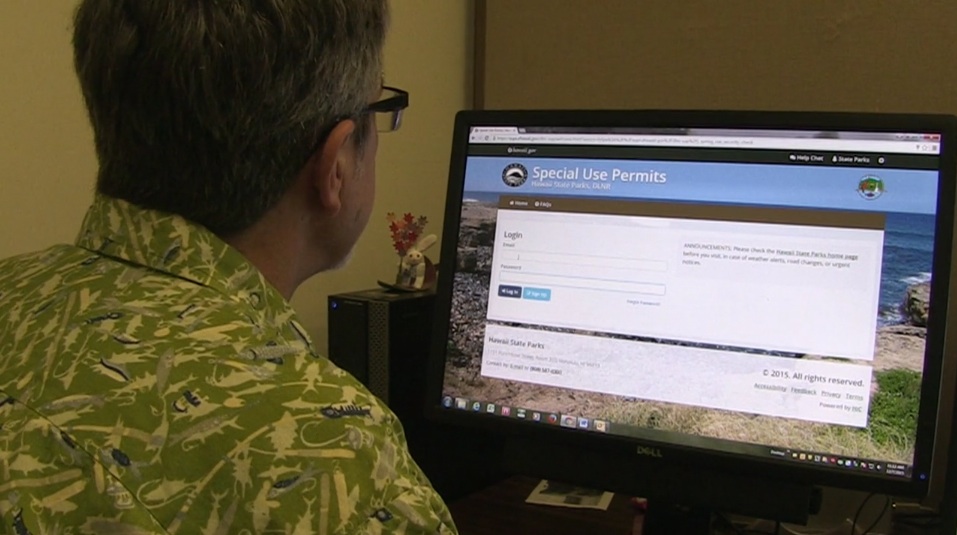 State Parks released a 2 ½-minute-long video that walks interested individuals through the new application process. Link to the video here: https://vimeo.com/148168047
"State Parks has worked with the state Office of Enterprise Technology Services and the Hawaii Information Consortium to roll out this new on-line application system via the Hawaii State Parks website," said DLNR Division of State Parks Administrator Curt Cottrell. "This vastly streamlines government process and makes getting access more user-friendly."
The system is the latest step in a management process that from the start has involved close collaboration and outreach with community users, and an action plan that began with voluntary compliance, installing signs designating the upper road, delineating shoreline access roads in the state park and installing a locked gate.  
The permits are valid 24-hours a day, 365-days a year (unless the park is closed for weather or emergency reasons), and allow drivers to transit designated roads, in a safe manner, behind a locked gate at the end of the paved road in the park.
Link to the online permit process here.