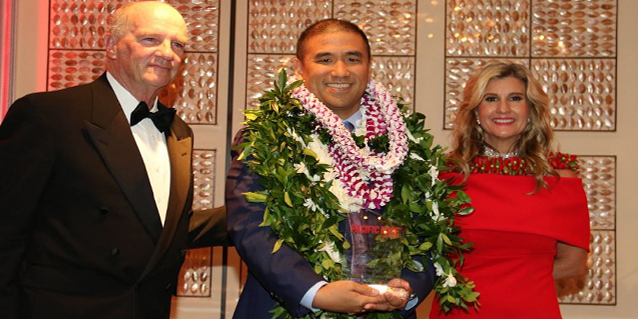 HONOLULU —   CIO Todd Nacapuy has been named Business Executive of the Year in the 8th Annual Pacific Edge Magazine Business Achievement Awards.  The award recognizes an executive who has made a great impact on their organization through innovation, integrity and growth.  Nacapuy was among five finalists nominated for the award:
Patrick Ahler, Partner & Vice President of Marketing – Lights On Digital
Ben Eger, General Manager – Coleman Worldwide Moving
Paul Mayer, Founder & Managing Partner – Elite Pacific Properties
Todd Nacapuy, State Chief Information Officer – Office of Enterprise Technology Services
John Strandberg, General Manager – Hawaii Tech Support
Pacific Edge magazine is a cutting-edge business and lifestyle publication featuring up-and-coming business owners, inspiring entrepreneurs and established executives in the state of Hawai'i.